---
Corporate vacation
Publikováno: 14.06.2021
We are closed for business from 19th until 30th July. During this period we handle only utmost urgent requests.
Regular operation is back on 2nd August.
Thank you for understanding.
---
Transformation to joint-stock company
Publikováno: 12.06.2019
We would like to inform you that with effect from 1 July 2019 the legal form of KOVOFINIŠ s.r.o. will change from a limited liability company to joint-stock company KOVOFINIŠ a.s.
The ID and VAT remain unchanged.
Updated data will be:
Company name: KOVOFINIŠ a.s.
Address and contact address: Mlýnská 137, CZ-584 01, Ledeč nad Sázavou, Czech Republic
ID: 48154270, VAT: CZ48154270
KOVOFINIŠ a.s. is registered in the Commercial Register kept by the Regional Court in Hradec Králové seciton C, Insert 3662.
---
IFAT Trade fair München 2018
Publikováno: 19.04.2018
We are attending Internation trade fair IFAT 2018. IFAT takes place between 14th and 18th May in Munchen. Our Stand is located in the hall A3 number: 203.
Our specialists for waste water management, vacuum evaporation, zero liquid discharge systems will be present and willing to share their knowledge and experience with you.
We are looking forward to your visit!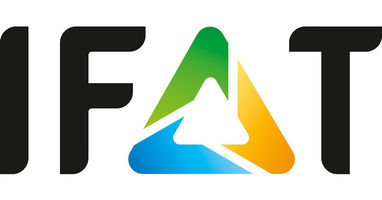 ---
Internation Engineering fair MSV 2017
Publikováno: 14.09.2017
We will attend Internation Engineering fair MSV 2017, held from 9th to12th October, 2017, in Prague. We are kindly inviting you to visit our exhibition, where you can find out everything about new product line of vacuum evaporators AQUADEST.
We are looking forward to meeting you.
---
Kovofiniš and Aquacomp Hard merger
Publikováno: 05.12.2016
We would like to announce, that companies Kovofinis and Aquacomp Hard haver merge into one on January 1, 2017.
---